Well hello there! I haven't been back in a while I know, but I have been recently helping Chris get through this very stressful process called '
applying for college
'...Uggh! I'll have some thoughts on all of that when its all done, but for now I wanted to get back to my blog. I missed writing, so as I've been reflecting back on our trip, (as long ago that seems to be now), I wanted to share some of my favorite accessories/tips/ideas that I specifically used and found to make our trip so much less stressful for many reasons. I figured I was still in time to share these with those of you planning on traveling soon for the holidays or anytime thereafter for that reason. I hope that you'll find these items helpful in your planning and traveling. Here they are:
Packing
Keeping in mind that we were going to be moving between 3 states, and basically live out of our suitcases, and in addition, wanting to avoid extra baggage fees, any unnecessary over packing was out of the question. So I did some research on the best possible way to pack just enough clothes, (the right kinds of clothes) for 5 people and for 8 days. We were also going to be doing a lot of walking, in humid areas, so packing needed to be practical and light- there was no room for cuteness and/or the latest fashions really. Casual wear and tennis shoes were our calling.
So I found this
travel blog post
that basically showed me how to pack up a few outfits at a time into rolls. An amazing piece of travel advice! I was able to pack up 2 pants, 2 shorts, 4 shirts and an extra pair of shoes for each of us into just 2 suitcases! With some extra room to boot and I minimized wrinkling. We each took a sweatshirt and carried that as necessary so it wouldn't overload the bags either. Loved it. Then because we made sure that our hotels had laundry services I also took a plastic container with Tide wash pods and a few dryer sheets so I could wash clothes between cities. I had done this on our Hawaii trip a few years back and had worked well so I decided to try it again. We saved money by taking our own detergent stuff, and it helped me avoid bringing home a whole bunch of dirty (stinky) laundry too. I will continue to do both of these things on any and all trips because it made packing and traveling pretty much stress free.
Travel Photography
My research included getting information on travel photography, and I found
this article
by Juliette Fradin on one of my favorite photography blogs called
clickinmoms.com
. It was about picture taking on trips and I got inspired with ideas of the kinds of pictures I wanted to take on this trip. It had some great ideas, but I have to say that because our trip was so go-go-go, I really didn't have a chance to think about or set up all the special shots as she suggested, but I still think it makes a good read for all the the great travel information it contained.
Camera bags
In this same article is where I also found my next two favorites. This photographer suggested two different bags for two different situations, but both happen to apply to me for this trip. So I decided to purchase both.
The Lowepro Sling bag-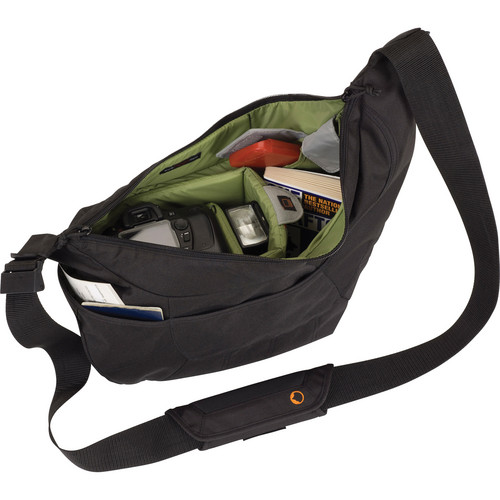 I had to get resourceful with everything we were taking including my purse and my camera bag. I had to avoid any additional pieces of luggage possible, so this bag became the perfect solution- it turned out to be my purse, my carry-on AND my camera bag for the entirety of the trip. It comes with a padded section for my camera but there was also extra room to carry my tickets, my phone, my travel book (see below), a magazine, a water bottle and even a light sweater once I opened up the zipper section. I carried it cross-body the whole time, and it occasionally would get heavy but I knew that I had everything with me at all times and no extra camera bag to carry. I found that Ebay carries them at the best price available and I got it delivered in less than 2 weeks.
Camera Coats
This was the other great suggestion I decided to
purchase not only for the purpose of this trip, but
because its a way to always protect my camera in a purse when I don't feel like carrying it around in a bulky camera bag and give myself a stylish flare at the same time. For this trip, it provided extra protection for my camera from those rainy days in Washington DC and for the boat trip to and from the Statue of Liberty. And even with this Camera Coat, it fit into the camera compartment of my Lowepro bag. They are a bit pricey, but I bought mine (the one pictured) because it was cute and it was on sale! I don't pay full price for anything f I can help it especially on a trip like this. That's how I roll. ;)
Travel Books
Midori style Travel books
are apparently all the rage in agenda carrying nowadays. They are intended for travel journaling, but people are using them for all sorts of reasons- note taking, goal planning, an idea keeper, artwork etc. I was introduced to them by my SIL, and I'm always looking for a cute new way to keep my ideas and time schedule together so I decided to buy a
"faux-dori"
(a travel book that is similar to the actual Midori brand travel book for half the price). I figured it was the same idea and it would still be a leather covered journal as a way to keep a journal throughout our trip. I wasn't sure I'd do much with it, but I ended up having a great time keeping this up as the days went by. I used some scrapbooking skills to make its own little book, and used stickers, my
Instamax
pictures, and the memorabilia I gathered to decorate it. I took a small pencil case with some washi-tape, pens, scissors, a small ruler, and decorative extras to complete it. It was a project I happily worked on during our flights to and from and I would find a few minutes every night to journal. So as of right now, my trip is pretty much journaled in its own little notebook (an accomplishment in itself...Truly!) This was actually a great resource for me as I used to refer back to as I wrote my posts about the trips. They also come with 3 notebooks, so I still have 2 more inside my leather book to use for other things and I carry it with me everywhere.
So there they are, my favorite travel tips/ideas and accessories. I love finding a good item and telling my friends about them even more so. I hope you find these interesting enough to try for yourself. You can find these posted on my
Pinterest
page as well. I'd love to know if you have any of your own travel favorites. We don't travel that often, but I'm always open for a better way to do things when traveling near and far.
From my corner to yours... wishing you happy, stress free travels!!