and they are totally AWESOME!!!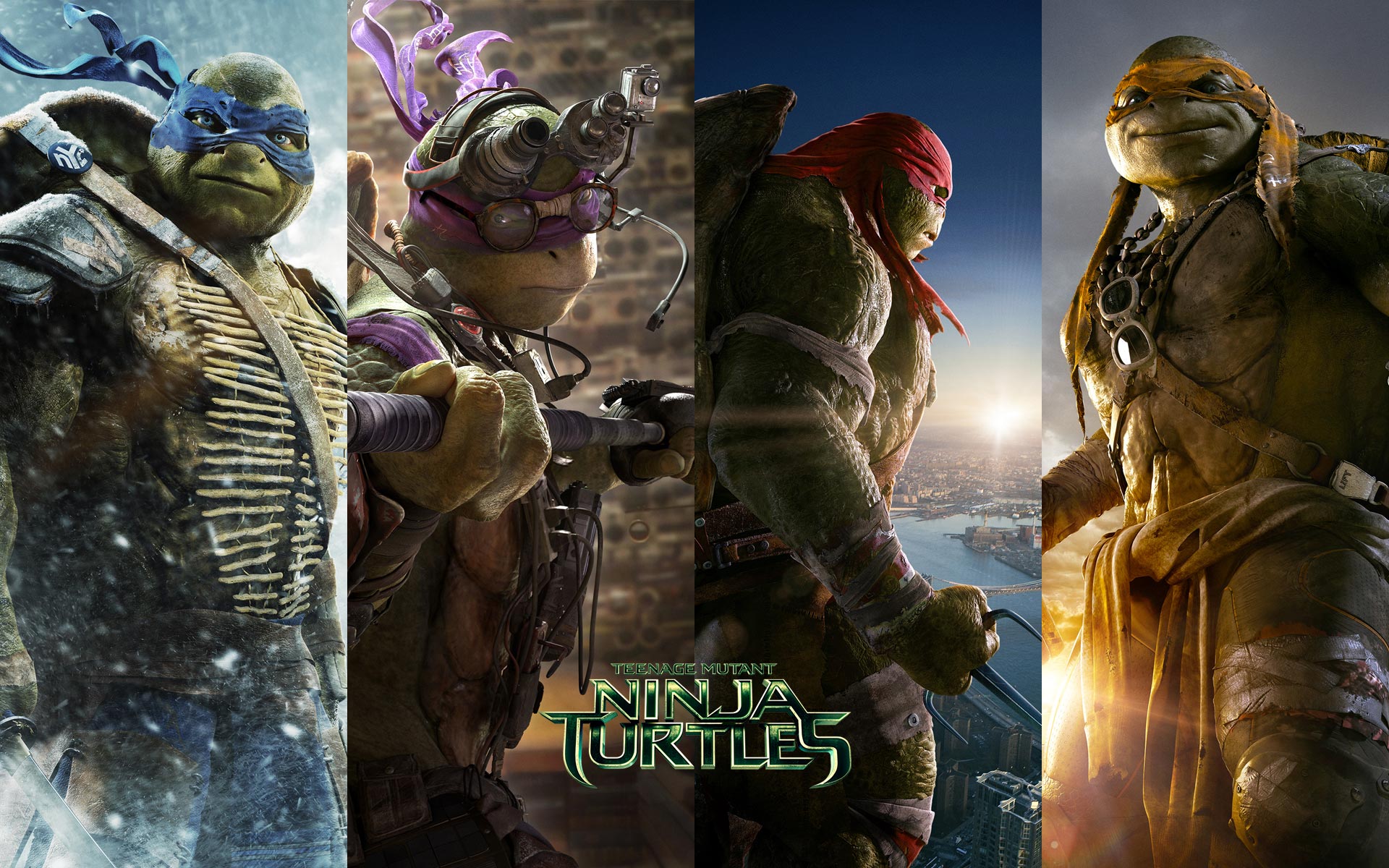 The city needs heroes. Darkness has settled over New York City as Shredder and his evil Foot
Clan have an iron grip on everything from the police to the politicians. The future is grim until
four unlikely outcast brothers rise from the sewers and discover their destiny as Teenage
Mutant Ninja Turtles. The Turtles must work with fearless reporter April and her wise-cracking
cameraman Vern Fenwick to save the city and unravel Shredder's diabolical plan. Teenage
Mutant Ninja Turtles starring Megan Fox and Will Arnett, directed by Jonathan Liebesman.
Its been all about the Turtles in our house lately. We got TMNT masks and it was impossible to resist taking this picture with the boys which representing each one of their favorite turtles as I joined in on the fun. Chris picked Leo because he's also the leader of the group. Danny's favorite is Raph because he says he's the muscle, and Mikey likes, well guess who?- Michaelangelo (or Mikey) of course because he's just as silly and pizza loving as his namesake.
So this past Saturday, we took the boys to a screening of the new live action #TMNTMovie at the Live Regency Theatre in Downtown, LA (Thanks to Allied Hispanic) and no one could have been more excited than Danny. He's been waiting to see this movie for months and it was on his birthday wish list to do, so it was nice to be able to surprise him and the boys with the screening before it comes out this Friday.
Although we have been fans of the many other TV and movie versions of the Teenage Mutant Ninja Turtles, we're happy to say that this version did not disappoint! I really liked that the movie explains the TMNT's history in a way I hadn't seen yet, and it helps you better understand how and where they came from and their connection to April O'Neil (Megan Fox). There was action from beginning to end and although some of the action scenes could be considered over the top, they were awesome none the less. What else would you expect from these Ninjitsu, bad-ass, crime fighting heroes? The movie was also hysterical in many ways and I will let you experience those moments on your own. All I know is that I caught myself laughing out loud along with the other adults just as much as the kids did. Its a kids movie that can totally be enjoyed by adults as well.
These turtles are bigger (literally), badder and funnier than ever. Mikey and Danny were not convinced that they had to be portrayed so big since they're used to seeing them in a more thinner animated version but after seeing the movie they got it. Raphael, Leonardo, Donatello and Michelangelo continue to have the personalities we've come to know and love, but Donatello was a bit of a surprise for us as it was the first time we had seen him as
the nerdy-broken-glasses-wearing-techie turtle, which I guess is the new cool, so they made it work. But my favorite was truly Mikey; he was just adorable with his not-so-subtle flirtations, his corny jokes and his comedic timing was genius. And the forever tense relationship between Raph and Leo never fails to bring heartwarming moments as well.
I have mentioned before that we don't usually see movies in 3D for a few reasons, one being the added cost of the ticket. Well, the 3D imagery in this movie was so AMAZING and well done, that I'm here to say that it would be totally worth paying those few extra bucks to get this kind of viewing experience. So go for it!
On a personal note- Watch out for
Galen Walker
in the credits as one of the producers of this film (also producer of the 1997 TMNT animated movie). He is a friend of the family, and we couldn't be prouder to share this shout out for this job well done. We wish him and this movie much success always!


#TMNTMovie IN THEATERS This Friday, AUGUST 8TH!!


From my little corner to yours...

Cowabunga Dude

!!